Wedgwood Advent CAlendar 2023
Overview – Wedgwood Advent Calendars 2023
Founded in 1759 in England, Wedgwood is renowned for its exquisite fine china, tableware, and home decor. Elevate your holiday season with the Wedgwood Advent Calendar 2023, featuring a curated collection of iconic tea sets, delicate ornaments, and timeless pieces that blend tradition with modern elegance. Discover everything about Wedgwood Advent Calendar 2023 here.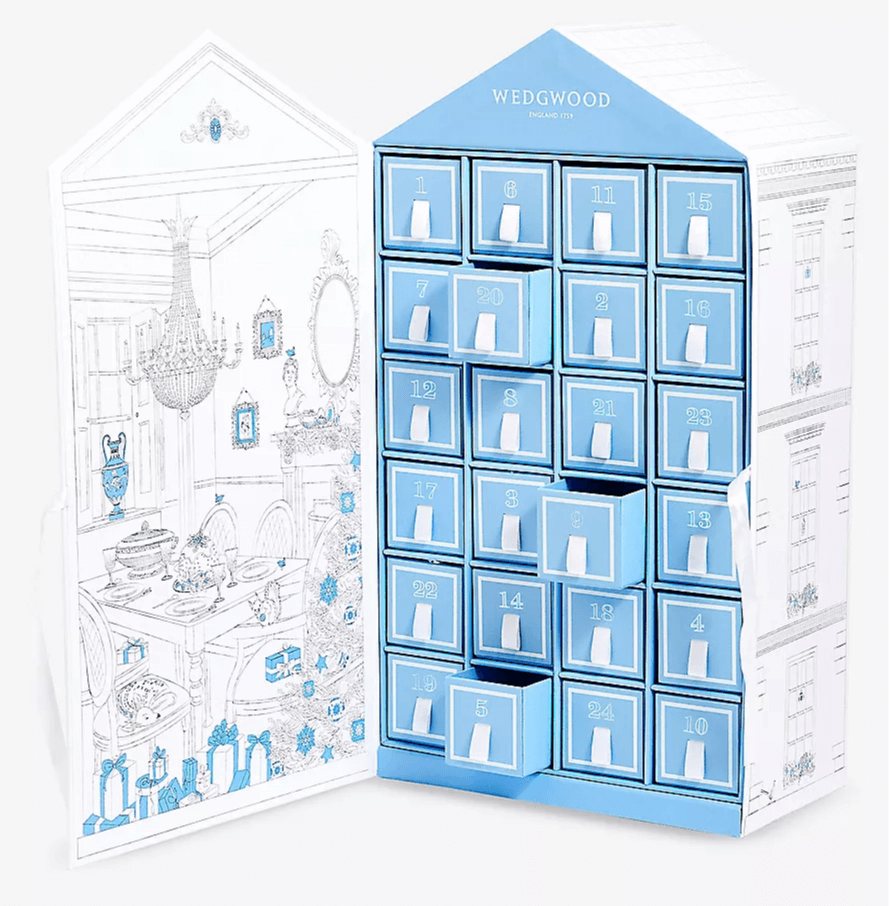 The Wedgwood Advent Calendar holds a collection of 24 porcelain pieces from famous Wedgwood collection. These ornaments are housed in a Wedgwood branded townhouse packaging and comes in a limited quantity of 1000 sets worldwide, all presented in a Wedgwood gift box.
Wedgwood Christmas 24-piece Advent Calendar 2023 – Content
Explore holiday magic with the limited-edition Wedgwood Advent Calendar. This 24-piece bone china collection, unveils a captivating journey featuring festive figurines, nature-inspired charms, and miniature classics from popular Wedgwood collections.
Mini Cameo Stag
Mini Snowman
Mini Snowflake
Mini Iconic Cup and Saucer Blue
Mini Polar Bear
Mini Venus Bust
Mini Portland Vase
Mini Present
Mini Fawn
Mini Borghese Vase
Mini Pine Cone
Mini Iconic Cup and Saucer White
Mini Panther Vase
Mini Iconic Teacup
Mini Angel
Mini Neo-Classical Ball Blue
Mini Deer Ball
Mini Stag
Mini Neo-Classical Ball White
Mini Medici Vase
Mini Tree
Mini Georgian Home
Mini Robin
Mini Christmas Countryside Ball