William Morris At Home Advent calendar 2023
Overview – William Morris At Home advent calendars
Welcome to the William Morris at Home Advent Calendar: A festive tradition known for its luxurious bath and body products, inspired by the timeless designs of William Morris. Each day offers a touch of elegance and relaxation during the holiday season for bath and body enthusiasts.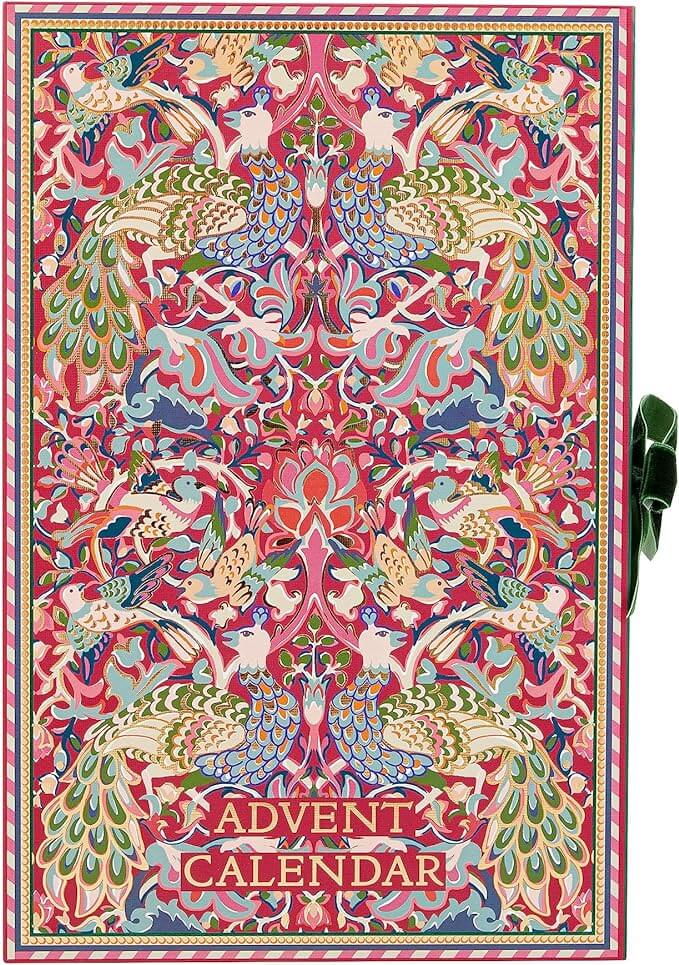 The William Morris At Home Beauty Advent Calendar 2023 contains 24 vegan-friendly bath and body items featuring five signature fragrances. The design is inspired by Morris' first carpet, featuring bold raspberry and forest green colours. Products include shea butter, botanical extracts, and essential oils.
William Morris Advent Calendar 2023 – Content
Dive into the William Morris At Home Beauty Advent Calendar 2023. This vegan-friendly collection offers 24 cruelty-free bath and body treasures, including bath fizzers, bath salts, body washes, foam baths, and hand creams, all with the brand's signature scents, evoking 19th-century opulence.
3 x 10g feelgood scented bath fizzers
4 x 40g relaxing bath salts sachets
4 x 30ml gentle hand and body washes
4 x 30ml fragrant enveloping foam baths
8 x 15ml velvety shea butter enriched hand creams
1 x 30ml velvety shea butter enriched hand cream