Wax Melt Advent CAlendar 2023
Overview – Wax Melt Advent Calendars 2023
Wax Melt Advent Calendars add daily scented delights to your holiday season. Notable brands like Yankee Candle and Jo Malone offer aromatic experiences throughout December. Delve deeper into Wax Melt Advent Calendars 2023 here.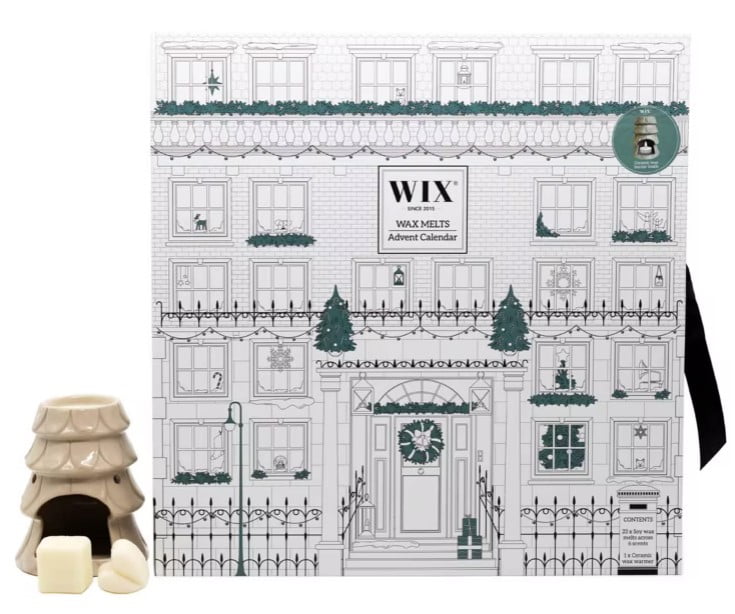 The Festive Wax Melt Advent Calendar 2023 comprises a ceramic wax burner and 23 scented wax melts. The burner, shaped like a Christmas tree, and the melts, offer scents varying from neroli and pomegranate to cranberry and cinnamon to frosted pine cone. Each melt provides up to 8 hours of fragrance.
WIX Wax Melt Advent Calendar 2023 – Content
Indulge in holiday joy with Wix Wax Melt Advent Calendar 2023. Enjoy a ceramic tree-shaped burner and 23 unique wax melts, from cranberry-cinnamon, neroli-pomegranate to frosted pine. Set a festive ambiance with up to 8 hours of enticing fragrance.
1 x christmas tree shaped ceramic burner
23 Scented wax melts in multiple scents.
Scent: Neroli and Pomegranate Wax Melt
Scent: Cranberry and Cinnamon Wax Melt
Scent: Eucalyptus and Mint Wax Melt
Scent: Gingerbread Wax Melt
Scent: Lime and Basil Wax Melt
Scent: Frosted Pine Cone Wax Melt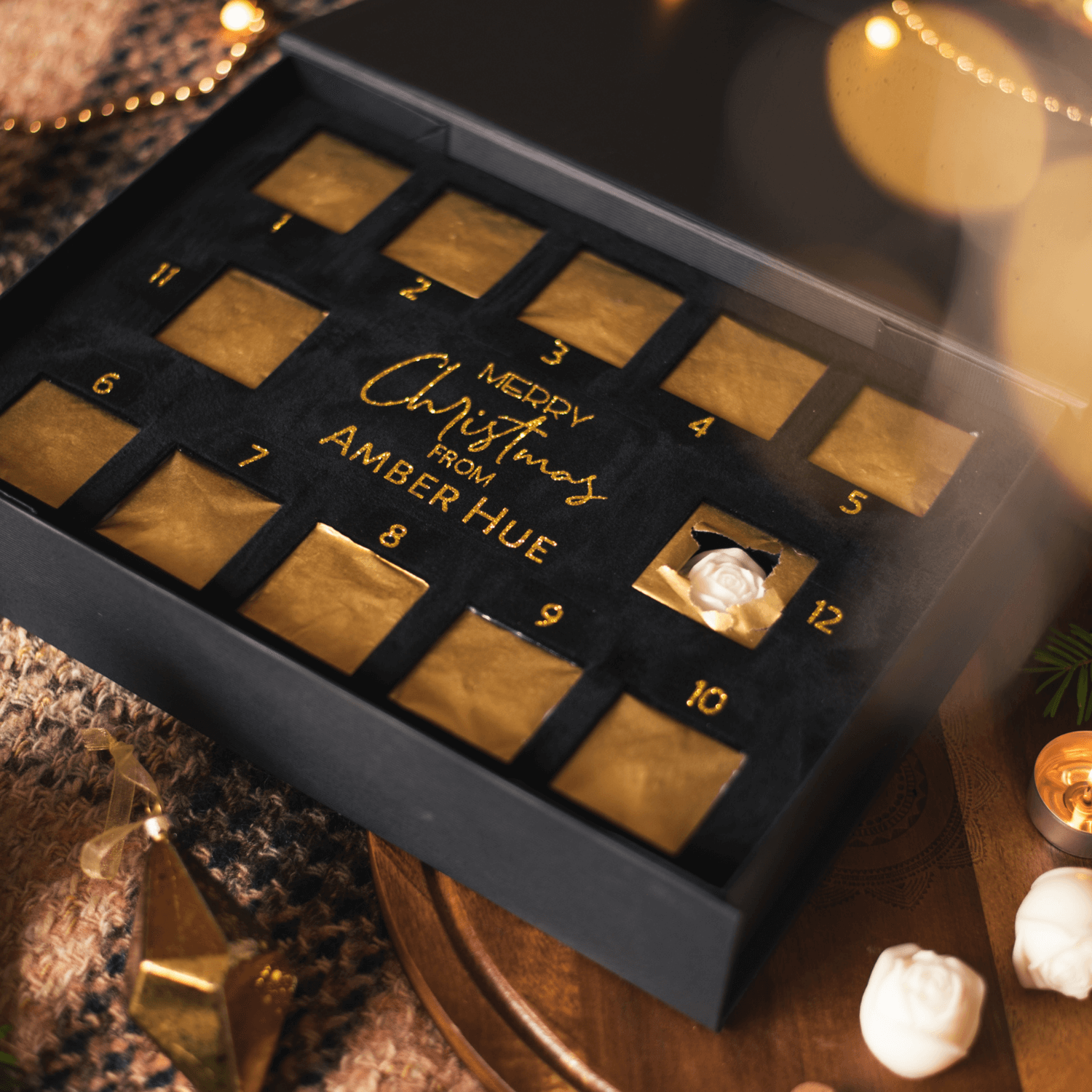 The 12 Days of Christmas Advent Calendar 2023 includes 13 different hand-made scents and a free bonus gift. The calendar contains 12 Rose Wax Melts, each with a unique fragrance.
12 Days of Christmas Advent Calendar 2023 – Content
Discover 13 aromatic oils from various collections in The Amber Hue Candles 12 Days of Christmas Black Advent Calendar 2023, presented in a handcrafted box. It's an ideal gift for home fragrance enthusiasts, complete with 12 rose wax melts and a surprise bonus.
Blue Spruce & Mistletoe
Chocolate Truffle & Posh Honey
Cashmere Vanilla & Sea Salt Caramel
Spiced Cocoa & Candy Cane
Candid Cranberry & Apple Rind
Mulled Wine & Spiced Currents
Red Berry & Holly
Vanilla Royale
No5
Barbers
Afternoon Tea
Sweet Berries & White Lilies
Seychelles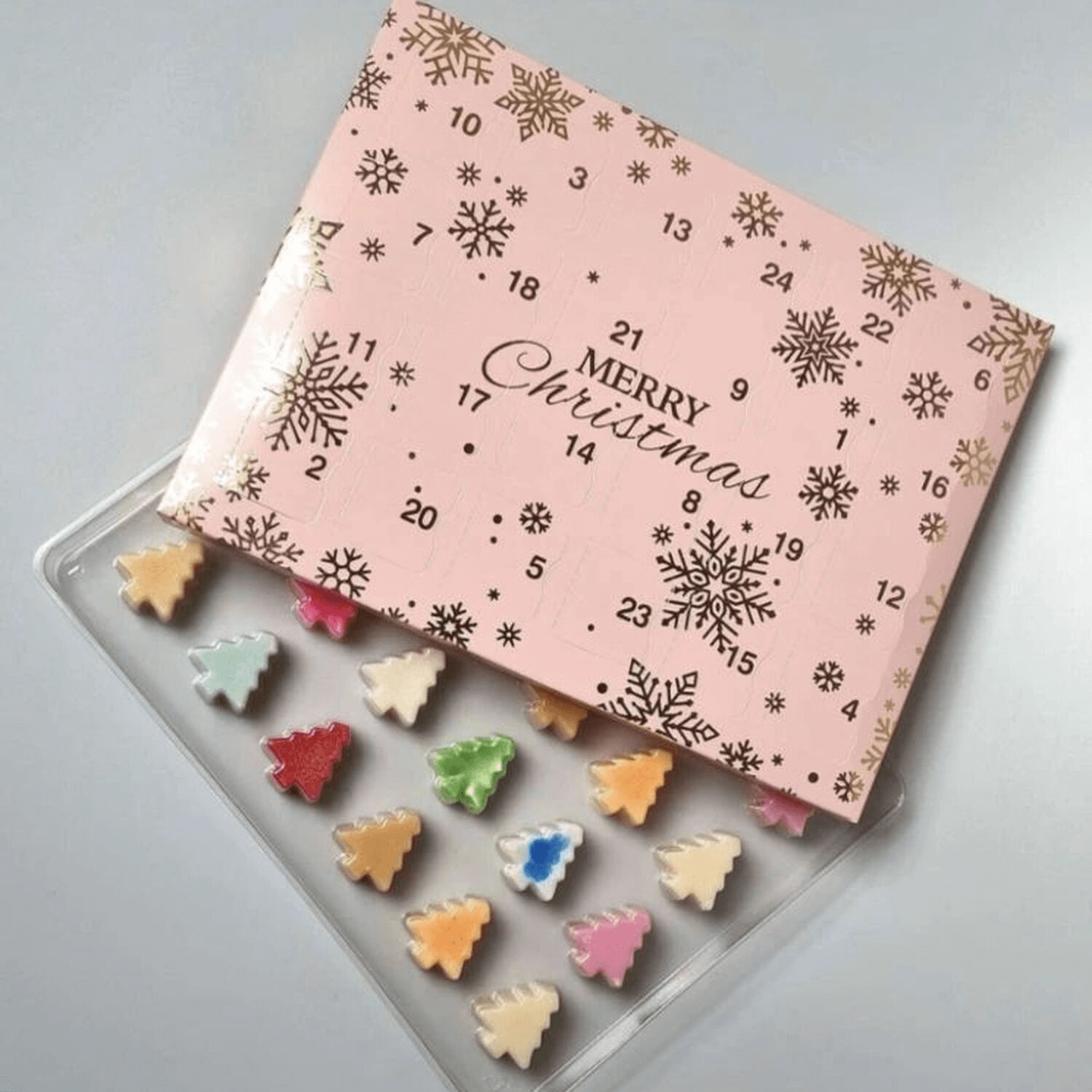 The 24 Day Wax Melts Advent Calendar – Pink 2023 from Chantelles Melts contains varied Christmas scents. Each melt is made primarily of wax to smell your home really festive.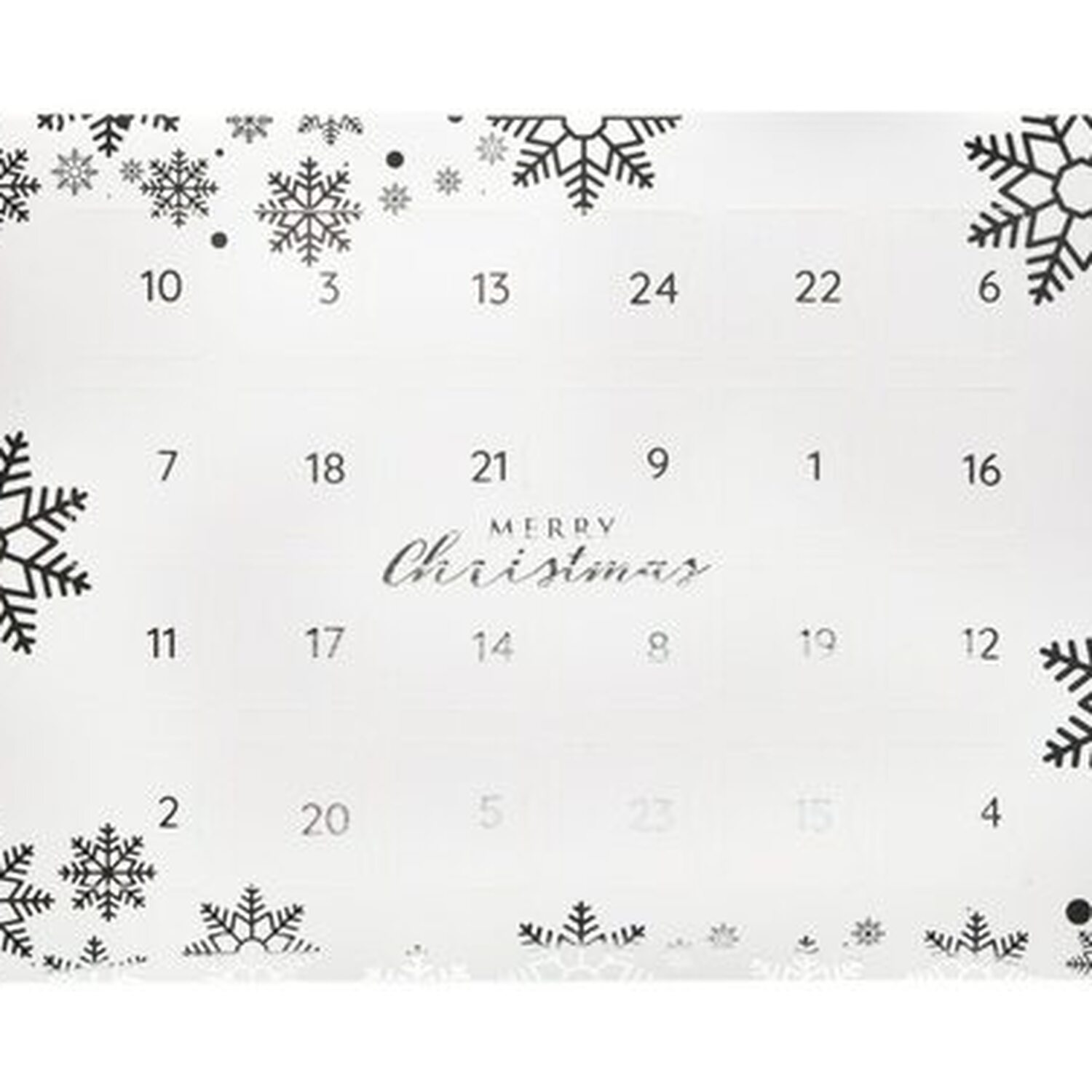 The Wax Melt Advent Calendar – Silver 2023 includes 24 mini wax melts, each offering a distinct fragrance. The mix comprises both seasonal and non-seasonal scents, providing variety over the count down to Christmas.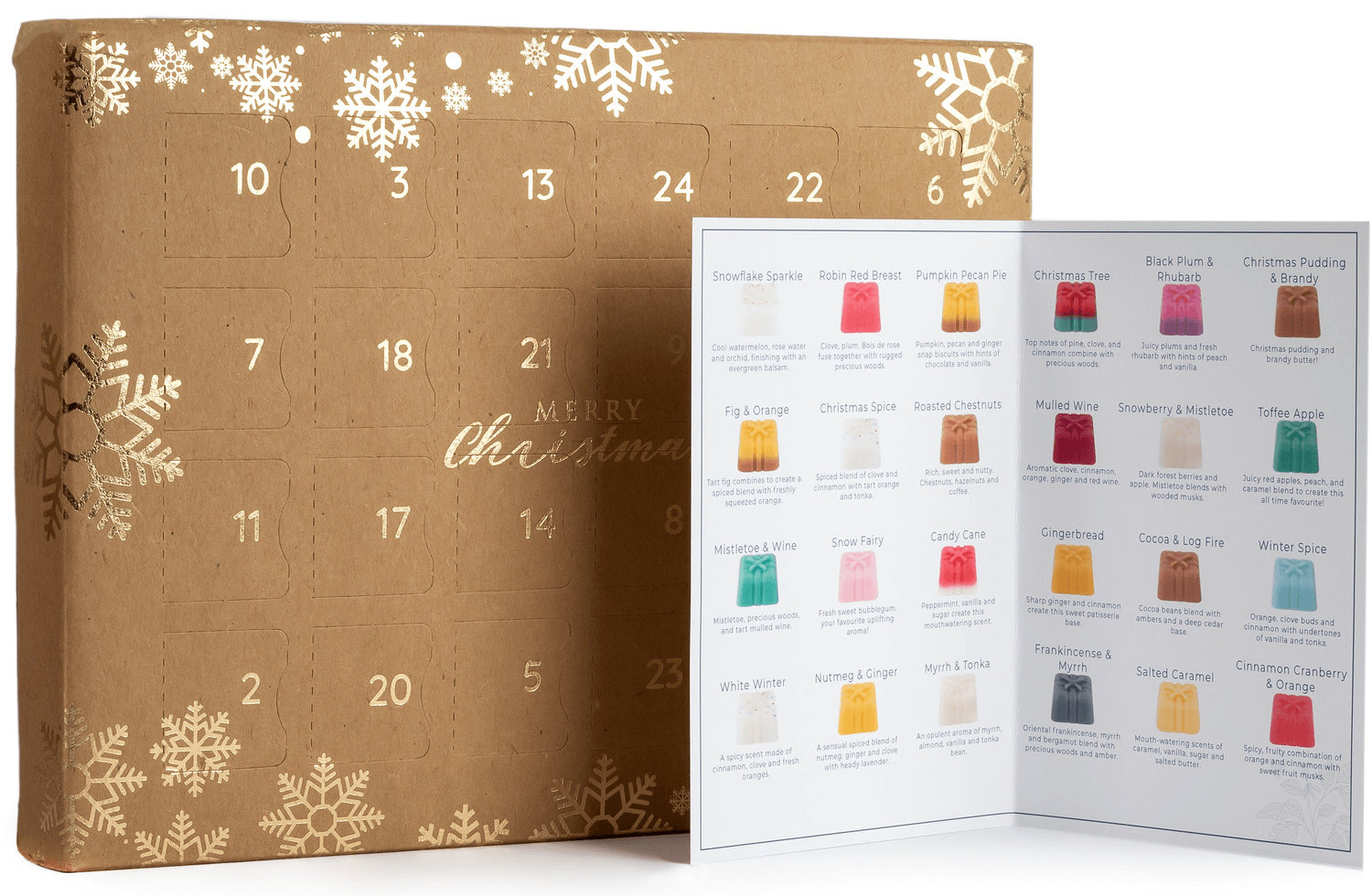 The Wax Melts Advent Calendar – Multicoloured 2023 features 24 distinct festive fragrances and includes a recipe card. It utilises high-grade, vegan friendly soy wax with biodegradable glitter. All essential oils are of therapeutic cosmetic grade.