Lush Advent CAlendar 2022
The best Lush advent calendars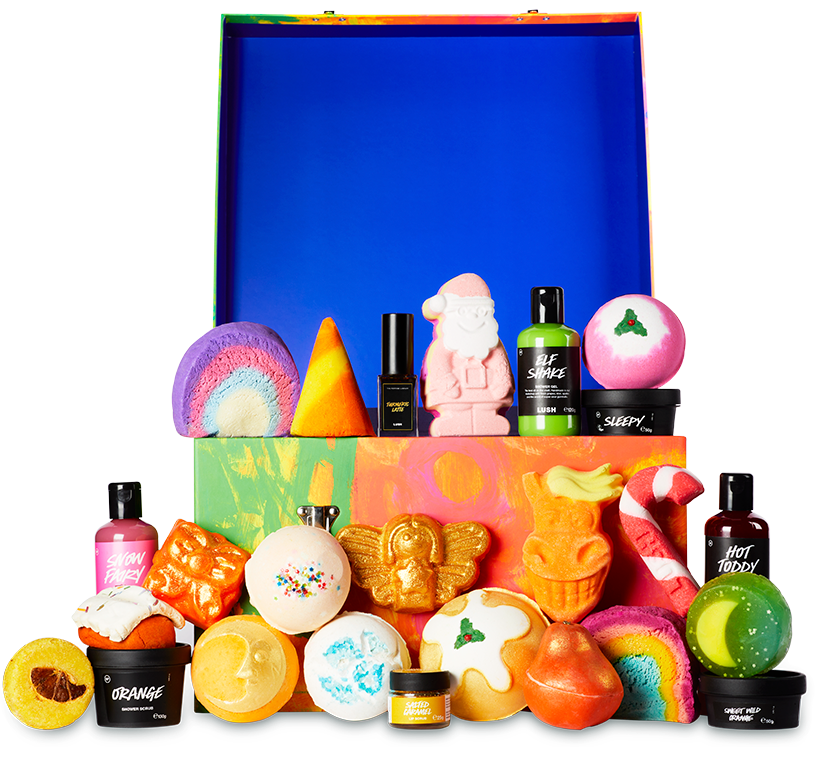 Featuring a colorful reusable chest, the Lush advent calendar surprises every beauty fan with its 25 bath and body goodies, including bubble bars, shower scrub, body lotion, perfume, and even more. The Exclusive Lush Christmas Eve Soap and Rainbow Bubble Bar are also going to be there!
Lush Advent Calendar 2022 – Content:
1. Golden Pudding bath bomb
2. Turmeric Latte perfume 15ml
3. Gingerbread House bubble bar (Retro product, exclusive to gift)
4. Hot Toddy shower gel 115g
5. Christmas Party bath bomb (Retro product, exclusive to gift)
6. Ice Rainbow bubble bar (Exclusive to gift)
7. Christmas Eve soap (Exclusive to gift)
8. Golden Wonder soap 85g
9. Elf Shake shower gel 120g
10. Golden Angel bubble bar 120g
11. Salted Caramel lip scrub
12. Moon Bath bath bomb
13. Magical Santa bath bomb
14. Party Popper bubble bar
15. Candy Cane reusable bubble bar
16. Gift Horse bath bomb
17. Sleepy body lotion 50g
18. Sweet Wild Orange hand balm 50g
19. Montalbano shampoo bar
20. Rainbow bubble bar
21. Orange shower scrub 130g
22. Snow Fairy shower gel 100g
23. Sweet Pudding bath bomb
24. Crystal Snow bath bomb
25. Golden Pear soap 150g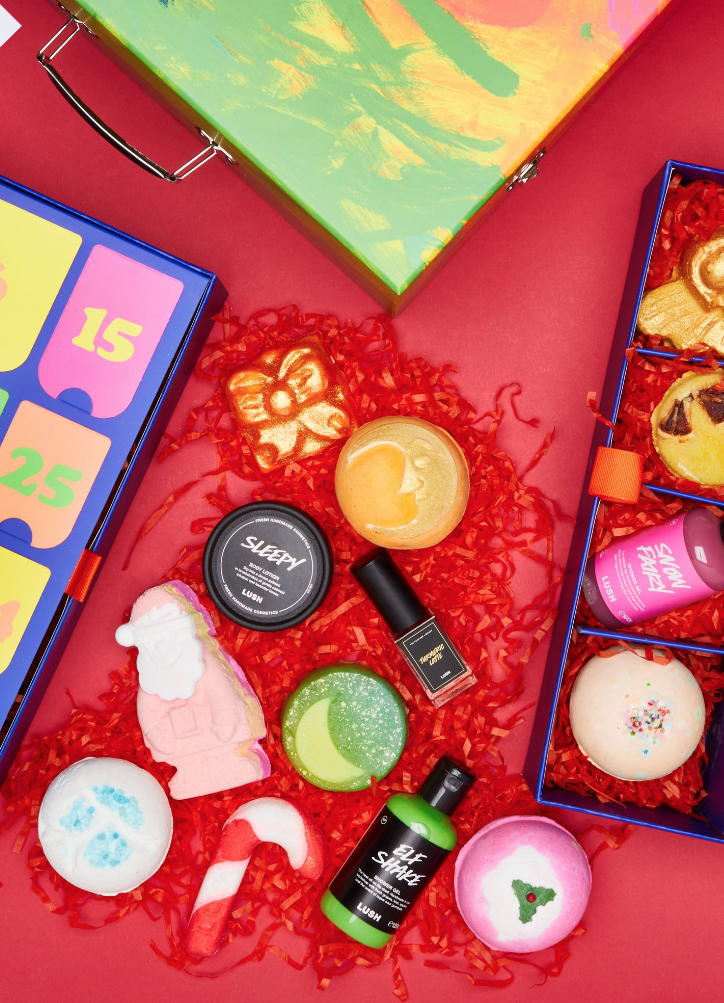 Lush Advent CAlendar 2021
The best Lush advent calendars
Here you will find all current information about the latest Lush beauty advent calendars 2021. Calendars of previous years are listed below.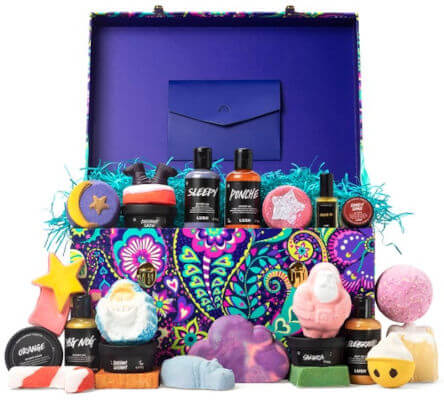 The latest Lush advent calendar contains 24 wellness essentials, including really sweet bath bombs, shower gels, bubble bars, body lotions and much more for a relaxing bath ritual. All products from the current calendar are 100% vegan.
You could get the calendar for £ 185,00 uk.lush.com , but it's now out of stock.
Curious what's inside? Click here: spoiler
Contents (24 vegan bath and skincare products):